BA (Hons) Fashion Design
Discover your own design aesthetic and create a fashion collection and portfolio that showcases your individual energy and talents. This practice-based degree course embraces the diversity of fashion design in the 21st century.
Join a community of passionate students, all focussed on becoming informed fashion-design thinkers. You will explore the context of historical and contemporary fashion alongside broader factors that influence fashion design, including global fashion narratives, gender, sustainable practice, and ethics.
As a result of our connections with the fashion industry, you will benefit from inspirational visiting speakers, live projects and industry visits. Access to these exclusive activities demonstrates the esteem in which this course is held and our ability to produce 'industry-ready' graduates.
These established relationships enhance your portfolio and increase your awareness of the expectations of potential employers. Working with partners such as the British Fashion Council's 'Colleges Council' and Graduate Fashion Week we offer opportunities to enter competitions, attend insightful seminars and presentations, and showcase your work on a variety of external industry platforms.
Using the latest technologies, from Mac suites to CAD and Adobe software, our staff support you to realise your designs. Our dedicated teaching team encourages practice-based skills from developing initial sketches and ideas into patterns then being realised into garments using industry standard equipment in our studios. We help you cultivate the attitude and skills needed to succeed as a professional fashion practitioner.
Learn the core skills required for fashion design, such as fashion drawing and illustration, design methods, colour awareness and application, material use and behaviour, pattern cutting and garment production, visual research methods, portfolio presentation, and digital applications for design. Educational visits can take a variety of physical and virtual formats. These experiences offer a cultural insight into the fashion ecology and inspire your work.
BA (Hons) Fashion Design students are based in studios housing resources which reflect those typically used in the fashion industry; our large studios are equipped with a range of industrial sewing machines, digital design and pattern cutting facilities, and presses that you would expect to see in a professional garment production setting. Printmaking facilities include flat-bed and vacuum-bed screen-printing for textiles and paper, using a variety of print media, digital textile printers and a large dye laboratory.
Students are able to borrow photography equipment including digital SLR cameras for still and moving image, lighting and a range of support equipment, which can be used in our lighting studios or off-site. Digital print resources enable professional-standard, large-format digital printing and print finishing. Large format (up to A0) printers are available, capable of printing over a metre wid.
Computer suites house networks of Apple Mac computers featuring regularly updated, industry-standard software for a wide range of creative applications that support all our courses including: image creation, scanning, editing and manipulation; and 3D scanning and 3D printing. All our suites use equipment consistent with that used in the creative workplace. A purpose-built specialist library is open to all students and includes Digital Collections to enhance the learning experience, and special collections of artists' books, photobooks and illustrated books as well as the University archive. Self service facilities are available throughout, supported by a dedicated and experienced team of library staff.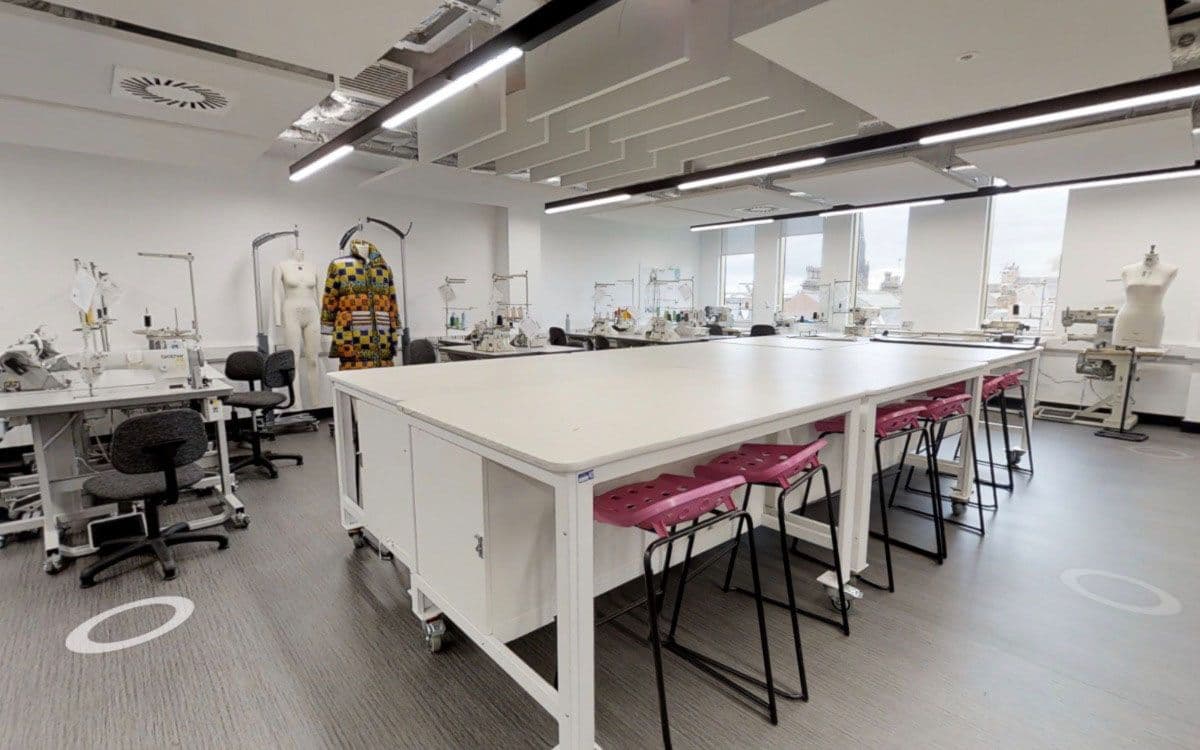 Our students have had prize-winning entries put into production that have led to offers of employment and exposure in national media. Recent accolades include:
London Fashion Week – class of 2022 film showcase on the British fashion Council LFW platform

Finalist Golden Shears Tailoring Competition 2023, 2021, 2019 and 2017

'Brightest talents emerging from Britain's leading fashion schools' feature photographed by Tim Walker

Students' work featured and interview in Love Magazine Diaries, Volume 2, July 2020

Grazia magazine – Graduate Fashion showcase, student featured as one of nine UK fashion graduates to watch, June 2020
The fashion industry is ever diversifying, and there are many opportunities for our fashion design graduates. Typically, careers include positions in fashion design, fashion buying, trend prediction, visual merchandising, garment production and technology, and pattern cutting. Some graduates choose to take on freelance work, or set up their own company. Graduates may also continue to postgraduate study.
Connecting you to creative industries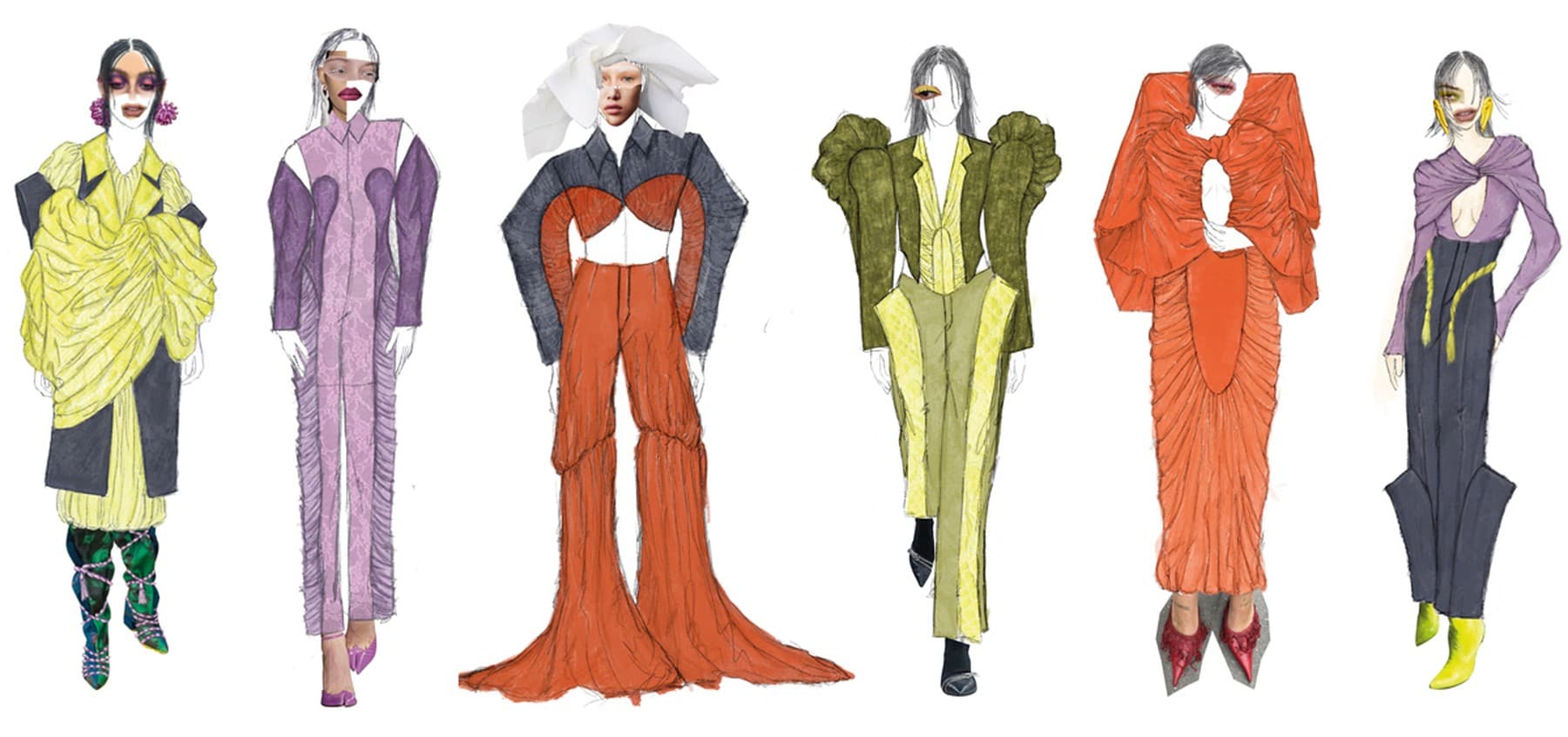 Applying
If you like
BA (Hons) Fashion Design
why not try...