BA (Hons) Textile Design
Our Textile Design course has an exceptional reputation for producing commercially engaged creative designers. Amplify your passion for drawing, colour, and materials to become a dynamic designer in this exciting and diverse industry.
Supported by a team of specialists in image-making, research, and surface design, this course offers an exciting mix of practical workshops and design thinking. We enable you to explore your ideas through drawing, colour, design investigation, and surface and material experimentation.
You will work within the Textile Design studio, an inspirational and stimulating environment. The light and vibrant studio is the centre of our community, where students draw, paint, design, share and test ideas. You will also have access to other modern facilities such as our print and ceramics rooms and 3D workshops.
We encourage you to establish an individual design identity, becoming confident and accomplished in developing print-focused outcomes. Applications can be seen across textiles and surfaces such as fabric for fashion, interior products, gifting, and architectural settings. You will gain experience of working with industry through a combination of exciting live briefs, international competitions, and employment opportunities via our professional network.
Traditional techniques, including screenprint and printmaking, are taught alongside contemporary digital design practices, surface embellishment, and manipulation processes. Practical work is underpinned by context - developing an awareness of global issues and ethical concerns such as sustainability.
Your first year is about experimentation. We introduce you to various themes and core skills in creative thinking and making, digital design, and print. We will help you identify, develop, and express your creative interests, aesthetic sensibilities, and approaches to creative practice. We offer design-related workshops, peer-to-peer learning, and student collaboration opportunities that give you industry-relevant skills and experiences.
BA (Hons) Textile Design students are based in a large, purpose-built studio which includes sewing machines and a heat press. First year students have access to a shared space, whilst second and third-year students are given their own space in which to work.
Students will have access to a wide range of resources with a drop-in facility so work can be undertaken, provided resource inductions have been completed. For Textile Design students this will include print resources which provides excellent facilities for bookmaking and paper-based printmaking using a range of processes; access to laser cutters; professional-standard, large-format digital printing and print finishing and a vinyl cutter enabling designs to be cut from many types of vinyl.
Textile Design students will also be able to borrow a range of photography equipment including digital SLR cameras for still and moving image, lighting, and a range of support equipment, which can be used in our lighting studios or off-site. Computer suites house networks of Apple Mac computers featuring regularly updated, industry-standard software for a wide range of creative applications that support all our courses and a purpose-built specialist library which includes including special collections of artists' books, photobooks and illustrated books as well as the University archive. Self service facilities are available throughout, supported by a dedicated and experienced team of library staff.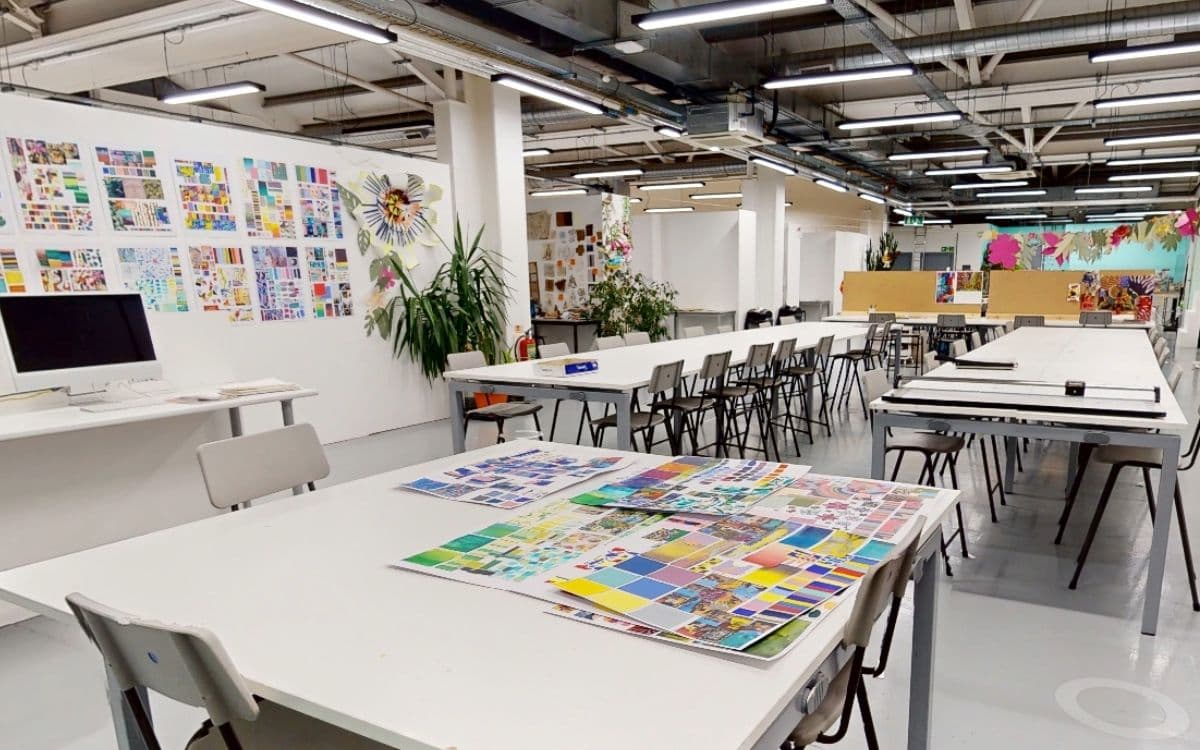 Students have won national and international design awards. Recent successes include:
New Designers – 2022 The New Designers Clothworkers' Company Printed Textile Design Associate Prize, 2021 Wilko award, 2021 Sanderson Group award, 2021 The Mollie Makes award, 2020 ND Harlequin award, 2020 ND Harlequin award, 2020 ND Colour in Design award 'One to Watch'

i-dott 2021 1st and 3rd places for design categories

Textile Society Bursary Award Winners (2013-2020)

Bradford Textile Society 2022 - 1st place for The Worshipful Company of Dyers Award, The Woolmark Company Award and The CIWMT Award, and 2nd and 3rd place for The Clothworkers' Company Award for first year undergraduates. 2021 2nd prize for Cloth Workers' Company Award and 2019: two student travel bursary awards to Maison et Objet trade fair and the course winning the Designers Guild Plaque for outstanding work.
Our graduates have secured jobs in textile print for fashion and interiors; design products and furnishings; wall coverings; flooring and carpets; greeting cards and gift wrap; media and publishing; product and packaging; trend research; fashion marketing; styling; buying; and numerous other creative careers. Others set up their own businesses, producing work as freelance designers, working for private commissions or major brands. Graduates may also continue on to postgraduate study.
Connecting you to creative industries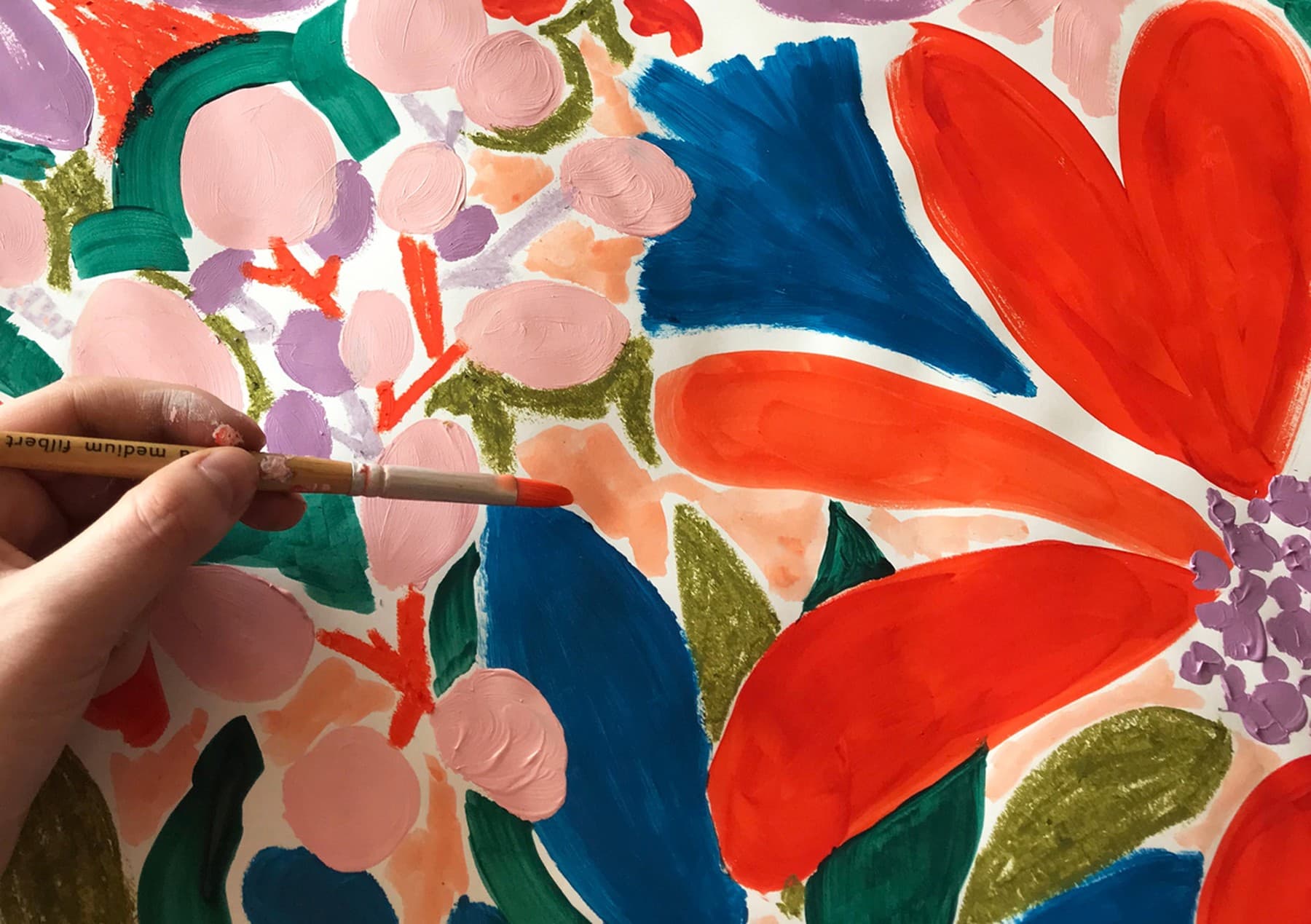 Applying
If you like
BA (Hons) Textile Design
why not try...