BA (Hons) Games Design
The BA (Hons) Games Design encompasses the creative and technical aspects of designing interactive and immersive game experiences. It focuses on crafting engaging gameplay elements, creating levels and challenges, and developing compelling narratives. Games designers collaborate with concept artists, games artists, writers, and musicians to bring their vision to life. They consider player psychology, user experience, and game mechanics, refining their designs based on feedback. Games design utilises specialised software and tools to prototype and visualise game concepts. This course provides a platform to combine creativity and technical expertise and collaborate with a vibrant community of diverse creatives.
At our specialised arts university, we offer an exceptional education in games design, supported by unmatched resources and expertise. Access state-of-the-art software, advanced hardware, and dedicated studio spaces equipped with industry-standard tools. Benefit from the guidance of experienced industry professionals who provide valuable feedback, ensuring you're at the forefront of games design practices.
Our Industry Speaker Programme features gaming industry professionals, providing real-world insights and fostering valuable connections for your future career.
We actively encourage you to engage in professional practice opportunities, collaborating with Games Art students and participating in external game development initiatives. Develop networking skills and establish professional contacts within the gaming industry with our support. Studying alongside talented concept artists, games artists, animators, writers, and musicians creates opportunities for exciting collaborations and innovative projects.
This course is Subject to Approval
During year one you will delve into the fundamentals of games design, building crucial skills in game mechanics, level design, and storytelling. Through immersive projects and interactive workshops, you will develop a strong grasp of games development principles and master the art of crafting captivating gameplay experiences. Collaborating with fellow artists and designers, you will have the chance to explore game prototypes in both digital and non-digital game development.
The studios for BA (Hons) Games Design students are outfitted with industry-standard equipment including high-specification PCs capable of running all industry-standard software games used in development such as Unreal Engine/Unity, Maya/Blender and other game authoring software. There is a dedicated booth with hi-spec PCs and VR headsets to explore virtual reality workflows for game art and design purposes. As part of the practice, there will be an archive of tabletop role-playing games (TTRPG) and board games to assist in studying the mechanics of game design.
Students will also have access to a wide range of resources with a drop-in facility so work can be undertaken, provided resource inductions have been completed. This will include digital print, 3D scanning and 3D print resources. They will also have access to bookable sound recording space for any audio development work.
Computer suites house networks of Apple Mac computers featuring regularly updated, industry-standard software for a wide range of creative applications that support all our courses and a purpose-built specialist library that includes special collections of artists' books, games theory and art books, monthly publications such as game industry/3D magazines, as well as the University archive. Self-service facilities are available throughout, supported by a dedicated and experienced team of library staff.
Equipped with a profound grasp of game design principles and the skill to craft immersive interactive experiences, our graduates will unlock a multitude of career paths. Numerous opportunities await as games designers, level designers, narrative designers, gameplay designers, or user experience designers in the games development industry. Your employment prospects extend to related fields like interactive media, board games, serious games, gamification, or experiential design.
Connecting you to creative industries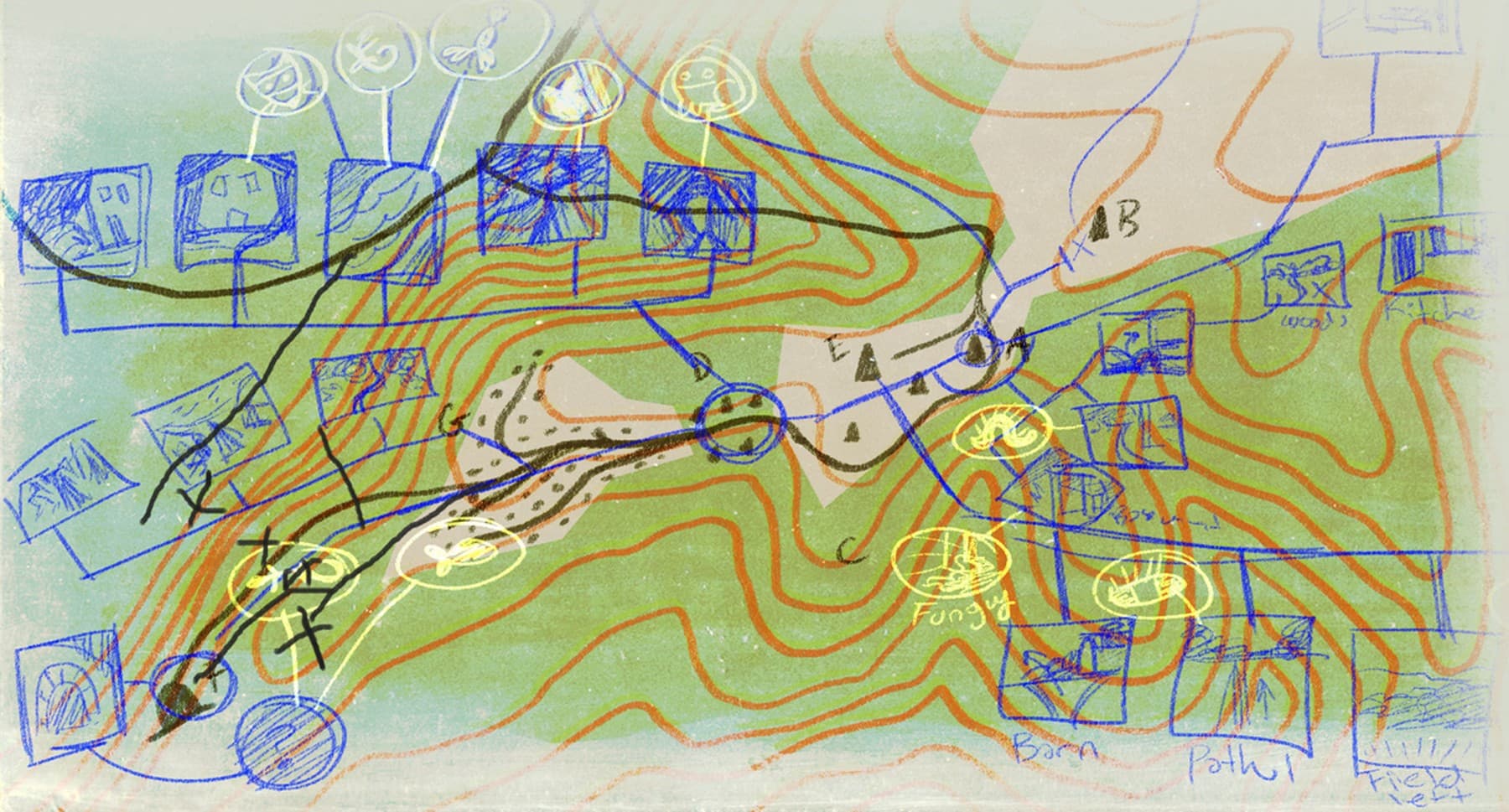 Applying
If you like
BA (Hons) Games Design
why not try...