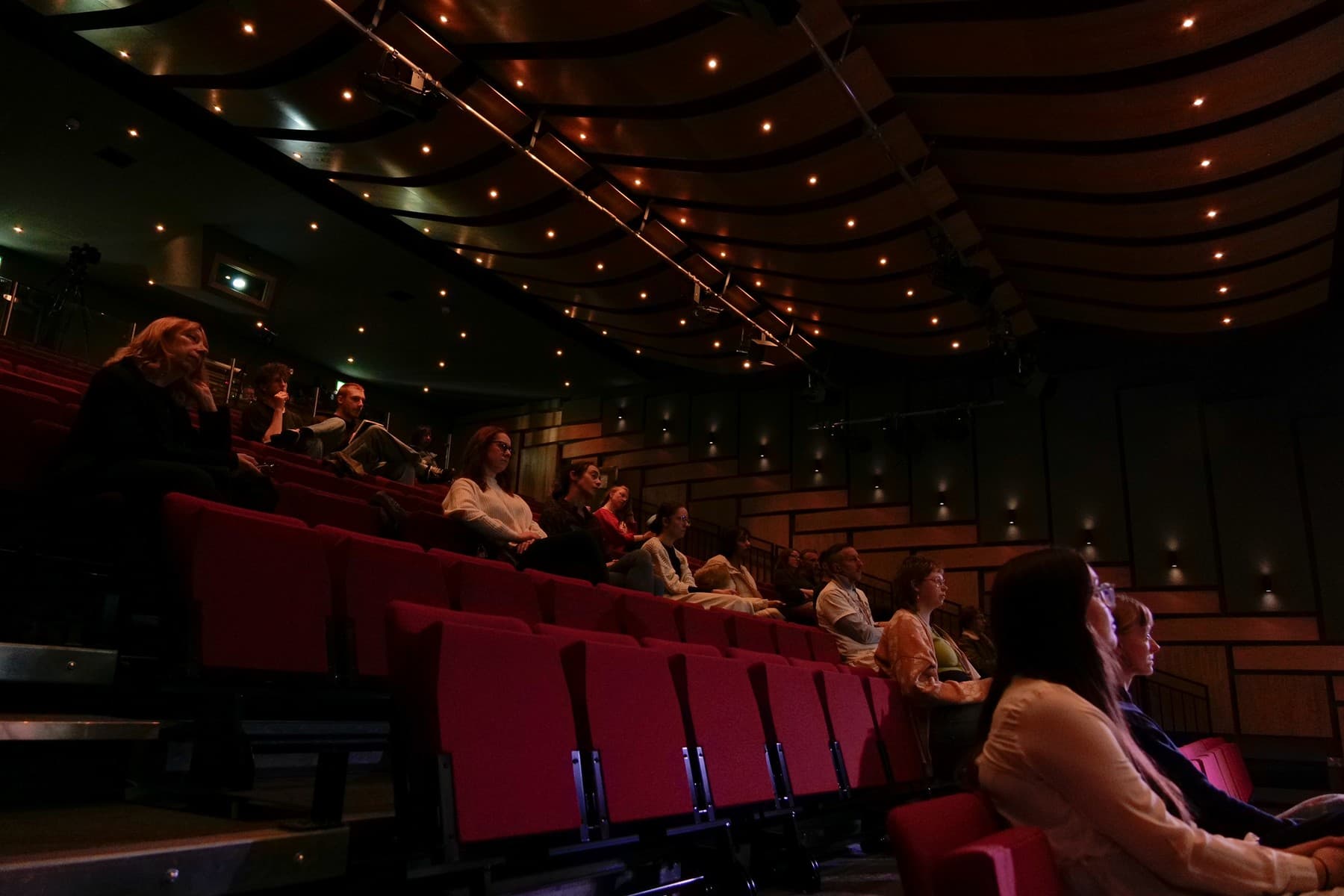 CAREERS AND INDUSTRY
Whether you choose to apply for jobs when you graduate or to branch out on your own, your Careers, Employability and Enterprise team at Leeds Arts University will provide advice, guidance, events and workshops to prepare you for life after university.
Preparing for the world of work
Whatever you choose to do when you graduate, we're committed to helping you maximise your chances of success. We'll connect you with industry while you're studying, and provide lots of opportunities to build the skills and experience you need for an impressive CV. We'll also help you prepare for going freelance (becoming self-employed) or finding just the right job and developing your career once you've graduated.
Skills beyond creativity
We'll also help you to develop an invaluable toolkit of transferable skills. These include teamwork, project management, problem-solving, self-motivation, time management, independent thought and decision-making. They're just as important for freelancing as they are for working for an employer.
Excited about your future career in the creative industries? You should be. The latest government figures about employment in our sector prove this is a great place to work:
The creative sector is growing at twice the rate of the UK economy *

Creative businesses account for 11.8% of all businesses in the UK *

There are over 2m jobs in the Creative Industries **

The Creative Industries are worth £92bn (5.3% UK economy) *

Creative jobs are future proof, with 87% classed as no-to-low risk of automation **

Freelancing is growing across all sectors with around one in seven of the UK workforce being self-employed.*** Almost half (47%) of the people working within the Creative Industries are freelancers.****
References
* Creative Industries record contribution to UK economy, Department for Culture, Media & Sport, November 2017
** Creative Industries Federation Statistics, CIF
*** Be Your Own Boss: The Definitive Guide, IPSE
**** Creative Freelancers, CIF
Careers guidance
Not sure what direction to take after University? Know what you want to do but not sure how? Sometimes, you just need to talk your career plans and ideas through with someone whose skills and experience can help you think more clearly and support you moving forward.
While you are a student at Leeds Arts University, you'll have access to our resident careers consultant who specialises in providing advice and guidance to people in the creative sector.
After you graduate
Even after you graduate, you could still use our facilities – either by joining our Creatives in Residence scheme or by applying for residency in one of our funded studio spaces. In addition, your Careers, Employability and Enterprise team will still be available to you for up to three years following your graduation, with a range of activities and guidance to suit alumni including the Freelancer Summer School, alumni workshops, and 1-2-1 careers guidance. Click here to find out more about our alumni benefits.
Connecting you to creative industries