News / 11 Jul 2023
D&AD New Blood Pencil awarded to Creative Advertising students
Two BA (Hons) Creative Advertising students have won a D&AD New Blood Graphite Pencil, the 10th Pencil awarded to the course in the last 8 years.
Open to advertising, design, digital and marketing students, recent graduates and emerging creatives worldwide the D&AD New Blood Awards celebrate the best new creative talent with briefs set by leading global clients and judged by the industry's top creatives.
Final year students Jamie Hesketh and Evie Moysen won the coveted D&AD New Blood Graphite Pencil for their work in response to a brief set Heineken. Their concept plays on the idea that women often make their most meaningful connections in bathrooms on a night out. Graphite Pencils go beyond the initial shortlist and are awarded for work that hits three judging criteria; a good idea, well executed, and relevant to the brief.
"I'm made up for Jamie and Evie. They had an idea that didn't arrive fully formed. But they knew there was something in it, and they worked at it until it won a Pencil. I'm really proud of how they stuck to their big idea and believed in their gut instincts. This is Creative Advertising's 10th D&AD Pencil in the last 8 years (if you count the Black Pencil, and we very much do). This success isn't just down to the students who won, but it's due to the cohort as a whole. The standards that our students set for themselves pushes each of them to produce work beyond what they think they are capable of. I'm sure this is the first of many awards that Jamie and Evie are going to win as they begin their careers in the advertising industry. I couldn't be more happy for them."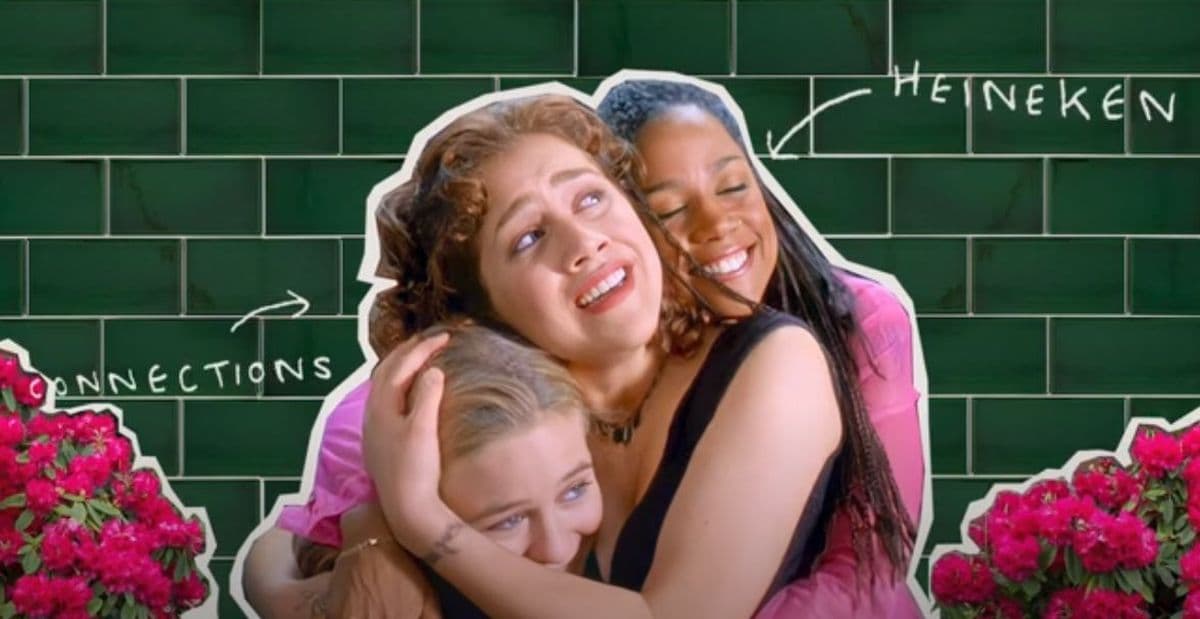 Jamie and Evie's 'Heineken Bathroom Event' case study